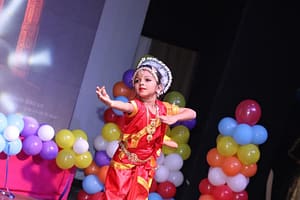 Music is the art of expressing ideas and emotions in significant sound forms by using the elements of rhythm, melody, and harmony through voices, instruments, or both. Music plays a great role in everyone's life.
You can let yourself go and dance in the rain like no one is watching and it will make the rain so much more enjoyable, you can dance on a celebration and celebrate the happiness with two times more fun and excitement.
There is clinically significant evidence that children who participate actively in the performing arts spend less time sitting in front of a computer screen playing games and therefore are at less of a risk of developing health problems Laureate has a daily yoga session, which ensures that yoga becomes a part of laureatian's lifestyle.